Liquid Sodium Hypochlorite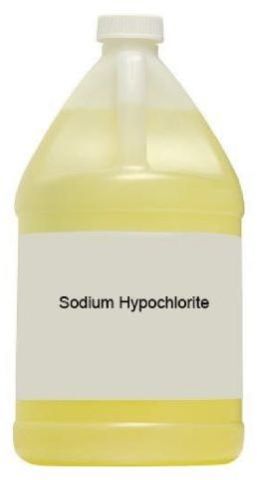 Business Type
Manufacturer, Exporter, Supplier
Purity
99.99%
Form
Liquid
Public facilities
0.006 % solution may be used to sanitize surfaces, walls, floors.
Click to view more
Product Details
Water disinfection
Preparation of 0.00005 % solution.
Swimming pools disinfection
Preparation of 0.00005 % solution.
Use 
SODIUM HYPOCHLORITE 10% solution is used in healthcare facilities, in public facilities, in hospitality and hotel industries and in household, as efficient disinfectant and bleaching agent. 
General disinfecting and deodorizing - 0.1% solution may be used to sanitize walls, baths and other hard surfaces. Add the working solution and allow it to stand for 5 minuites. Wash and then rinse well with clean water. 
Healthcare facilities  - Depending on the needs, preparation of different concentrations, as follows: 
Cloths and mops 0.006 % solution 
Work surfaces, floors etc. 0.01 % solution 
Crockery, cutlery 0.01 % solution 
General disinfection 0.1 % solution 
Laboratory work surfaces 0.1 % solution 
Sink, Piperre Jars 0.25 % solution 
Blood Spillage 1 % solution 
Bleachine 
Use on white cottons and linens ONLY. Always test a small area of the fabric colour fastness first. Do not use on silks, synthetic materials or satins. - 
0.01 % solution for whitening. Add the laundry, wash and then rinse in clean water; - 
0.1 % solution for stain removal. For white fabric with stubborn stains, soak the stained area for 10-15 minutes. Rinse with water. This may be repeated if the fabric is still not stain free. 
Cleaning of haemodialysis machines  The whole system is filled with a 3-4% solution, heated to 37 and pumped for 30 minutes to 1 hour. The whole system is then rinsed with deionized water, until negative chloride reaction with indicator KI starch paper. 
Looking for "
Liquid Sodium Hypochlorite

" ?